All 2023-24  courses start
from September 24th, 2023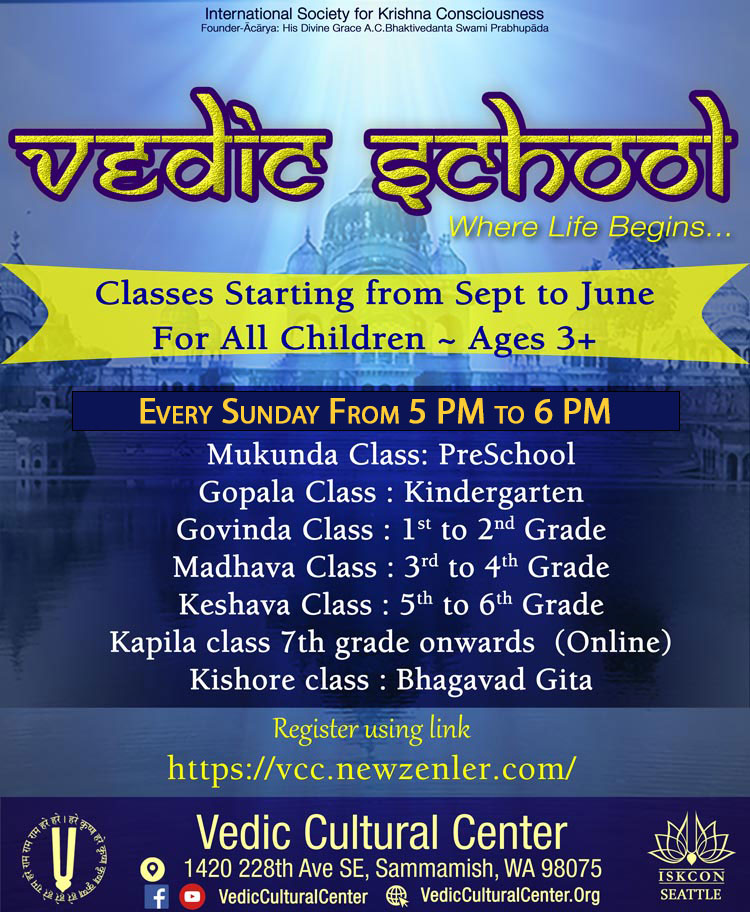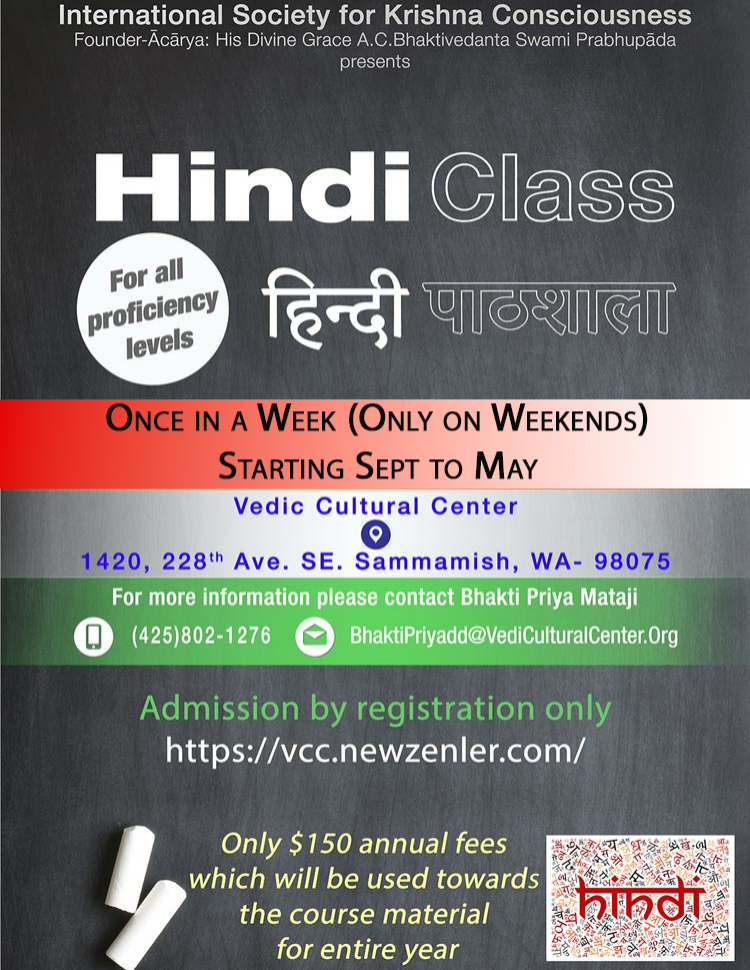 Sunday Vedic School provides fun filled strategies that present Vedic Culture to children.Through the medium of music, drama, debates, quizzes and games, children will now be able to study the ancient wisdom of the Vedas. Vedic school builds a great foundation of moral values and inspire love of God in your child by teaching them the rich heritage of the Vedic culture and Vedic scriptures. We have a very dedicated, experienced and trained team of teachers at the Vedic school to teach various topics from the scriptures like Srimad Bhagavatam, Ramayana and Mahabharata via theme based classes. Every class will have activities like questionnaires, slokas, bhajans, arts and crafts at the end of the theme to emphasize the learning and teachings.