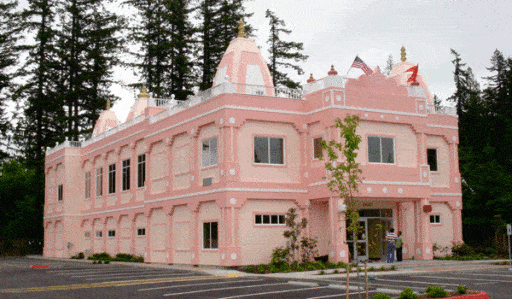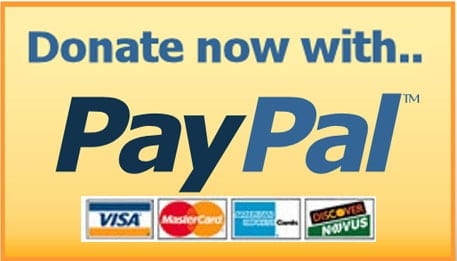 Vedic Cultural Center – International Society for Krishna Consciousness of Washington – EIN 91-0987890
Mission:
To provide an excellent facility for the greater Seattle community to participate in cultural events, seminars, exhibits and festivals that help preserve and promote the traditional Vedic arts, cuisine, music, dance, drama, literature and languages.
Vedas are ancient scriptures from India that provide spiritual and material knowledge for the upliftment of all people. Veda means knowledge. This knowledge has been passed down from the very beginning of time. Vedic culture has preserved the principles of right action and right thought that promote peace and social harmony. Modern society can benefit tremendously from the Vedic knowledge and culture.
We invite you to connect with the original teachings of the Vedas and enrich your life's journey with this five thousand year tradition. Vedic life is simple – learn through arts, music, dance and drama while leading a life of social harmony and respect for basic human dignity.
Another major theme of the Vedas is para upakar: doing good to others. A premium is put on educational and cultural activities that are beneficial  for the individual and society. The VCC offers many free (or voluntary donation) courses on language, music, dance, arts and crafts, drama, communication skills, philosophy,children's programs,seniors programs and yoga. The center also provides extensive free food distribution through the Food for Life program.
The Vedic cultural center practices respect of all people regardless of race or any other material designation because of the divine presence of God in everyone. Education for making enlightened choices in life is the primary goal of the VCC for spreading light and peace in the world.
VCC was built during a fifteen month period from April 2007 to July 2008. A large group of sincere people work many years to make the center a reality. The Director of the center is Harry Terhanian. With him is a core group of more than sixty volunteers who dedicate their time, service, and money to manage and expand the activities.
Come and join the fun and be a partcicpating volunteer to grow the VCC for the benefit of our children and future generations.
Temple Schedule Mon to Fri
5:30- 5:55 AM – Mangal Arati
5:55 - 6:15 AM – Tulasi-arati and Siksastakam prayers
8:15 AM – Guru-Puja
8:30 AM - Shringar Arati
12:00-12:30 PM – Raj Bhoga Arati
12:30 PM to 3:00PM Darshan Closes
3:00 PM – Utthapana Darshan Arati
6:30 PM to 7:00 PM Darshan Closes
7:00-7:30 PM – Sandya Arati
7:30 to 8:30 PM Bhagavad Gita Class
8:30 PM Shayan Arati
8:45 PM Darshan Closes
9:00 PM – Temple closes
Temple Saturday Schedule
5:30- 5:55 AM – Mangal Arati
5:55 - 6:15 AM – Tulasi-arati and Siksastakam prayers
7:15 AM – Guru-Puja
7:30 AM to 8:30 AM Srimad Bhagavatam Class
8:30 AM - Shringar Arati
12:00-12:30 PM – Raj Bhoga Arati
6:30 PM to 7:00 PM Darshan Closes
7:00-7:30 PM – Sandya Arati
7:30 to 8:30 PM Bhagavad Gita Class
8:30 PM Shayan Arati
8:45 PM Darshan Closes
9:00 PM – Temple closes
Sunday Evening Schedule
5:30- 5:55 AM – Mangal Arati
5:55 – 6:15 AM – Tulasi-arati and Siksastakam prayers
7:15 AM – Guru-Puja
8:30 AM – Shringar Arati
12:00-12:30 PM – Raj Bhoga Arati
5:00 - 5:30 PM Tulasi Arati & Guru Puja.
5:30-6:30 PM Bhajans.
6:30 - 7:30 PM Bhagavad Gita Class
7:30 - 8:00 PM Sandya Arti
7:30 - 9:00 PM Sunday Feast.
8:00-8:30 PM Bhajans.
8:30 PM Shayan Arati
8:45 PM Darshan Closes
9:00 PM – Temple closes